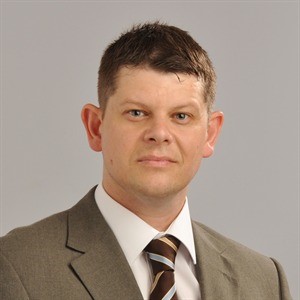 Scott Walker
Managing Director / Principal Consultant (Dip. NEBOSH CMIOSH)
Scott is a time served railway electrical and mechanical engineer and leads the team at Channel Compliance.
He is an experienced technical professional with an engineering, health and safety background in variety of industries including rail, construction and fast moving consumer goods (FMCG).
Scott has developed and delivered complex training packages on a range of different technologies in these sectors and is an experienced project manager.
Vicci Hinton
Finance / Customer Support Director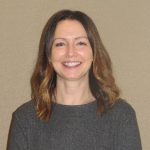 Vicci has worked within the Rail Training industry for 18 years, specialising in Customer Support Admin and Finance.
John Howes
Operations Director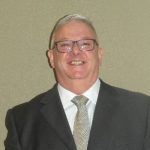 With over 25 years of experience working the rail industry, John is an experienced technical professional with an engineering, field service management and project management background. John has demonstrable experience with delivery of training projects for new vehicle fleets, upskilling of staff and supporting the development and implementation of Competency Management Systems. John is recognised in the industry for leading and supporting apprenticeship schemes and was awarded 'Apprentice Champion' in 2018 by the industry.
Zoë Thompson
Business Support Manager

Zoë has over 12 years' experience in recruitment and onboarding of personnel.  She is qualified and experienced in coordinating teams and events and has also had several years supporting Apprenticeship schemes.
Kenny Boyle
Training Consultant

Kenny is a time served apprentice with over 40 years' experience in the rail industry.  Kenny has developed and delivered technical training packages on a range of rail vehicles. Kenny is Channel Compliance's Technical Trainer for Scotland.
Graham Burgess
Training Consultant

Graham served his apprenticeship with British Railways and has continued to work in the rail industry throughout his career. His work experience extends over a significant number of legacy fleets, modern rolling stock, Locomotives and track maintenance machines. Graham is a technical trainer delivering diverse rail packages.
Neil Finlay
Principal Consultant

With over 30 years' experience in rail industry operations, Neil has held roles in train driving and operations management. He has a proven track record in training design and delivery, as well as experience of the development and implementation of competence management systems. Neil has worked in further education, delivering apprenticeship programmes and work-based learning projects. Neil has recent experience of delivering training and assessment in areas such as health and safety management, personal track safety, train driving, depot operations, signalling and shunting operations.
James Harrington
Training Consultant

James has just joined Channel Compliance after completing his HNC Level 4 in Engineering and gaining experience within the rail industry as a time served Apprentice.
Charlotte Howes
Instructional Designer
Charlotte has extensive understanding of using computer software combining skills to ensure the best experience for learner and customer.  She has developed e-learning training used within the rail, health and safety and learning sectors. Charlotte's skills will allow Channel Compliance to enhance the learning and development available to offer their customers.
Wayne Knight
Training Consultant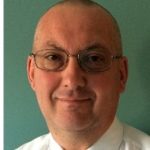 Wayne has 40 years' experience within the rail industry of which over 15 years are in a training and assessor capacity. Wayne brings a wealth of experience to Channel Compliance in wheel lathe and plant training as well as an assessor.
Stuart Scott
Training Consultant

Stuart has 24 year's experience in heavy vehicles and the rail industry working on commissioning and maintenance projects in a technical role. Stuart joined the Channel Compliance team in October 2019.
Paul Stapleton
Training Consultant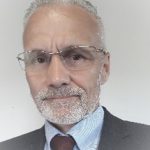 Paul is an experienced Training Manager who has successfully delivered results in demanding aftersales environments. He is skilled in analysing training needs, developing appropriate training material and implementing training plans and strategies. He maintained occupational safety-critical competencies in-line with the Railways and Other Guided Transport Systems (Safety) Regulations 2006 to assess maintenance staff and carry out verification for audit purposes.
Peter Swanwick
Training Consultant

Pete has experience in the automotive and rail industries and has joined Channel Compliance as a technical trainer. 
Ian Williams
Training Consultant

Ian has worked in the rail industry for over 30 years with extensive knowledge and experience of the commissioning of rail braking, wheel slip protection and air generation systems on EMU's, DMU's and Bi-Mode trains. He has over 10 years of training experience.