Training and Assessment Services
We provide a broad range of training and assessment services to meet your competency requirements.  The approach we take is to complete a Risk Based Training Needs Analysis (RBTNA) with our clients, in line with industry standards and best practice.
The key areas can be summarised as follows:
We offer dedicated courses, which can be tailored to your individual business requirements.  These courses can be delivered at your business location, or a venue of your choice.
Our accredited training programmes include:
NVQ Levels 2 & 3 Operative Certificates and Diploma
NEBOSH Levels 2 & 3 in Occupational Safety and Health
IOSH Working and Managing Safely and Refreshers
IET Wiring Regulations 18th Edition Requirements for Electrical Installations
Channel Compliance Training Courses Overview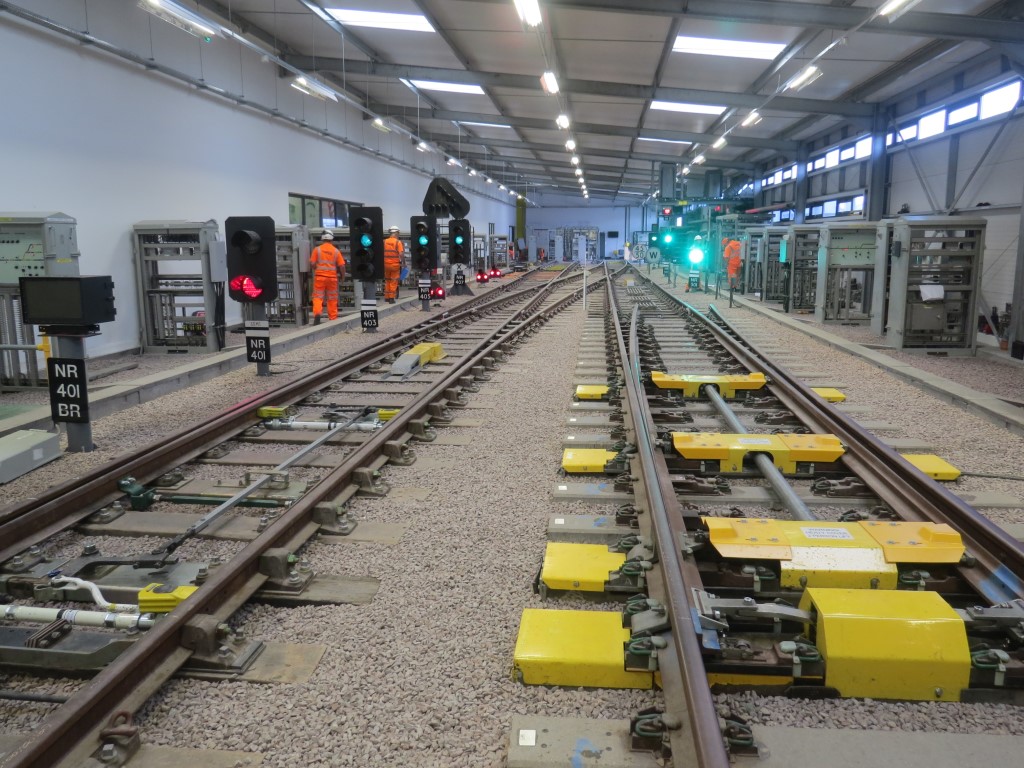 NEBOSH General Certificate – 12 days
NEBOSH Construction Certificate – 12 days
NEBOSH Fire Certificate – 12 days
IOSH Managing Safely – 4 days
IOSH Managing Safely Refresher – 1 day
IOSH Working Safely – 1 day
Leading Safety (Corporate Responsibility) – 1 day
Corporate Manslaughter Workshop – 1/2 days
Managing Contractors – 2 days
Risk Assessment Principles and Practices – 1/2 days
COSHH Awareness/Risk Assessor – 1/2 days
Manual Handling Principles and Practices – 1 day
Control of Noise at Work Workshop – 1 day
Control of Vibration at Work Workshop – 1 day
Fire Awareness and Fire Risk Assessment – 1/2 days
DSEAR Principles and Practices – 1 day
Emergency First Aid at Work – 1 day
First Aid at Work – 3 days
AED Device Training – ½ day
Management Systems "PDCA" – 2 days
Site inspection Principles and Practices – 1 day
Safe Use of Ladders – 1 day
Introduction to Incident Investigation – 1 day
Root Causal Analysis – 2 days
General Data Protection Regulations 2016 – 1 day
Behavioural Safety Workshop – 1 day
Environmental Risk Assessment – 1 day
Environmental Management – 2 days
Internal Auditors Workshop – 2 days
Safe Use of Abrasive Wheels – 1 day
Asbestos Awareness – 1 day
Working at Height/Fall Control Various Confined Space Awareness – 1 day
PUWER/LOLER in Practice – 1 day
Fire Safety/Fire Marshall – 1 day
RIDDOR 2013 – 1/2 days
Emergency Co-ordinator – 1 day
Confined Space Risk Assessment – 2 days
Depot Personal Track Safety (PTS) Initial – 1 Days
Depot PTS Refresher – 1 day
Depot Designated Person (DP) – 1 day
Drivers Rules and Regulations – 5 days
Depot Movements Controller – Various
Depot Points Operator – 2 days
Route Setting Agent – 2 days
Effective Communication Techniques – 1 day
Depot Driver/Shunter – Various
Depot Yard Controller – 1 day
TOLO/SIO Workshop – 1 day
Gold/Silver Command Workshop -1 days
Diesel/Electric Locomotive Systems – Various
Diesel/Electric Locomotive Schematics – Various
DMU Systems – Various
DMU Schematics – Various
EMU Systems – Various
EMU Schematics – Various
Craft Inter-Changeable Training – 5-10 days
Vehicle Maintenance Instruction – 5-10 days
Fault Diagnostics Principles and Practices – 5-10 days
On Train Data Recorders (Fleet) – 1 day
On Train Data Recorders (Operations) – 1 day
Engine Technology – 2-5 days
Transmissions (Voith & ZF) – 1-2 days
Final Drives – 1 day
HVAC Systems – 2 days
TCA System – 1 day
DSD and Vigilance Systems – 1 day
GSM-R System – 1 day
Bogies and Couplers – 1 day
Vehicle Lighting Systems – 1 day
Fire Protection Systems – 1 day
CCTV Systems – 1 day
Toilet Systems and Doors – 1 day
Train Management Systems – 2 days
AWS/TPWS Systems – 1 day
Passenger Communication Systems – 1 day
NVQ 2 and 3 in Traction and Rolling Stock/End Point Assessments – Varies
Internal and External Passenger Doors – 2 days
Power Generation Systems – 1 day
Air Generation and Braking Systems – 2 days
Portable Appliance Testing – 2-3 days
18th Edition Electrical Wiring Regulations – 5 days
Electrical Foundation Workshop – 5 days
Electrical Advanced Workshop – 5 days
Introduction to Pro Logic Control (PLC) – 2 days
Fault Diagnostics Techniques (Elec) – 3-5 days
Fault Diagnostics Techniques (Mech) – 3-5 days
Mechanical Foundation Workshop – 5 days
Mechanical Advanced Workshop – 5 days
Introduction to Pneumatic/Hydraulics – 5 days
Introduction to Schematic Reading (M&E) – 3 days
Craft Interchangeable Training – 5 days